Pauls has been making delicious dairy products for 80 years. We've supported hundreds of Australian farming families throughout this time, and are proud to make our products with the goodness of wholesome Australian milk.
Pauls has a range of milks for the whole family, from Full Cream and Smarter White Milk, to PhysiCAL, Zymil, Skinny Milk and more. We also have plenty of other dairy products packed with goodness, including a deliciously good range of custards, yoghurts, creams and sour creams.
PAULS FARMHOUSE GOLD
Farmhouse Gold is perfect for those who appreciate the traditional extra creamy taste of milk, yoghurt and custard.  Made with fresh wholesome ingredients, Farmhouse Gold will remind you of the way dairy was meant to be.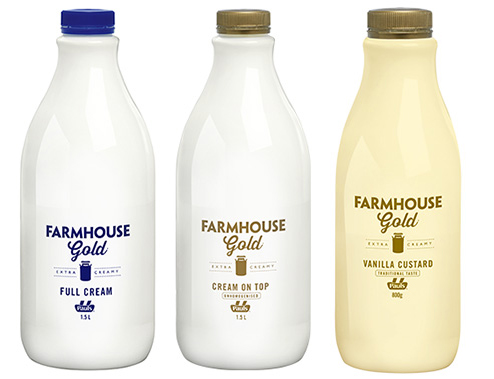 PAULS SMARTER WHITE
Pauls Smarter White has all the benefits of a reduced fat milk without having to compromise on taste. With the rich, creamy taste of full cream milk, Pauls Smarter White contains only 2% fat.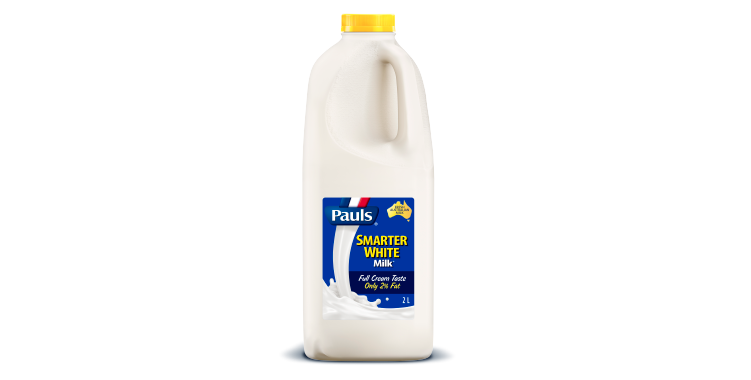 PAULS ZYMIL
Pauls Zymil has been delivering great-tasting lactose free milk to Aussie families for 15 years. Now with fresh milk, long life milk, custard and thickened cream, thanks to the Pauls Zymil range, it's easy for everyone to enjoy the pure, natural goodness of real milk every day.
With Pauls Zymil you get all the goodness and delicious taste of regular milk, without the lactose.
Our products are all delicious on their own, or perfect in extraordinary recipes, from the every day family meal to the special treat for when you are entertaining guests.
We hope you enjoy Pauls Extraordinary Dairy!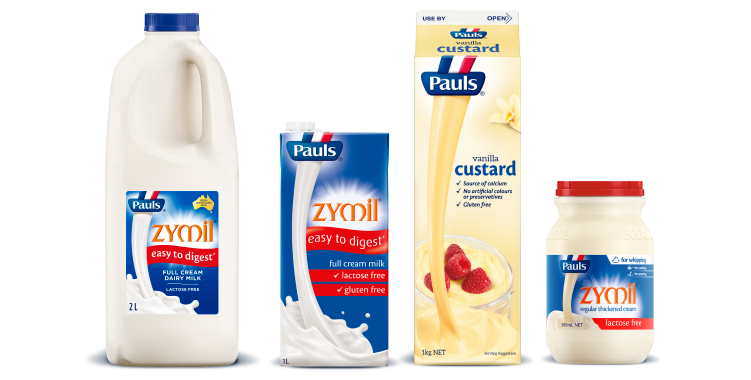 PAULS YOGHURT CHARACTERS
We know life's busy and it's not always easy getting your kids to eat well. That's why we bring their favourite friends to our yoghurt and create great tasting yoghurt made with dairy goodness and no artificial flavours or colours.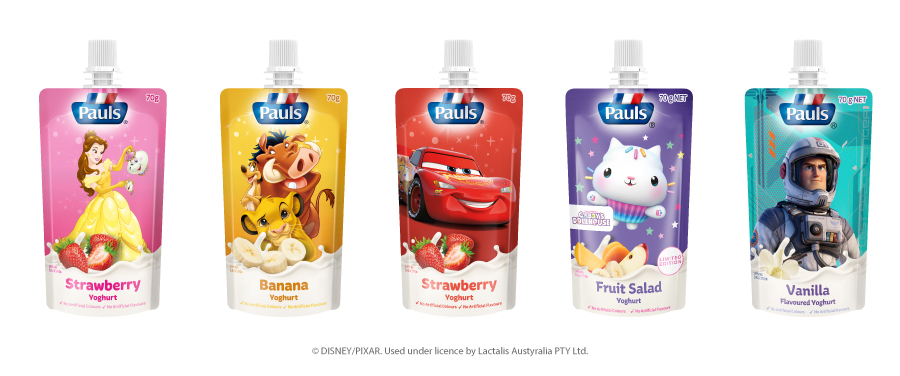 ZYMIL TVC
pauls sponsorship