Our cheese presence in the Australian market continues to grow, with the recent launch of three exciting new products in Woolworths.


1. Galbani Pre-Sliced Fresh Mozzarella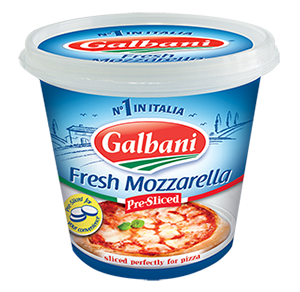 Galbani is the # 1 cheese brand in Italy, and has been a huge success in Australia since entering into the market. In the latest read, Galbani has been ranked the # 1 fresh mozzarella brand in Woolworths*, with little duplication across the three existing Galbani products: Bocconcini 180g, Bocconcini Mini 180g, and Fresh Mozzarella 120g tubs.
On the back of this success, Galbani has now launched Fresh Mozzarella Pre-Sliced, which is perfect for placing on a pizza, and designed specifically to make it easier to use fresh mozzarella in your favourite recipes.
Each slice is roughly 4 cm in diameter for that authentic Italian look and taste, and there's about 30 slices in a 180g tub – enough for one or two pizzas depending on how cheesy you want to make it!
2. Société Roquefort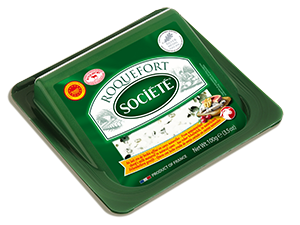 Our master cheese-makers have been lavishing the same care and savoir-faire (expertise) in the making of Société Roquefort since 1863.
In 1925, Roquefort was the first cheese to be given the AO distinction (Protected Designation of Origin), meaning only those cheeses aged in the natural caves in Roquefort-sur-Soulzon may bear the name Roquefort. We're now incredibly excited to launch this coveted blue cheese to the Australian market in a resealable, 100g pack so consumers can enjoy a truly authentic French experience in a clever, convenient pack.
3. Président Crème de Brie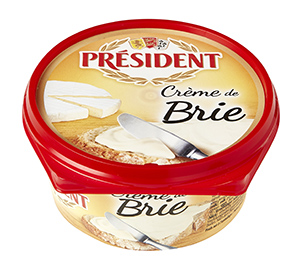 Président is the # 1 cheese brand in France and the Australian market has embraced our Président products, many of them now featuring prominently on shelves across our major retailers.
As one of the world's largest cheese brands, Président is at the forefront of innovation in soft cheeses, and Président Crème de Brie was created to build on the proven success of spreadable formats in the market.
Made with rich and creamy classic Président Brie, but offered in a spreadable format, Président Crème de Brie is now available in Australia in a 125g tub. See the appetite appealing video on the Président Facebook page which has already been seen by 2.5 million Australians!